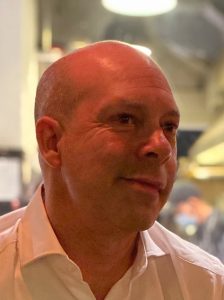 Managing Director
Managing Director
Rob is a recognised expert manager in the offshore and shipping industry with a proven track record of 28 years. He is a very flexible individual with a strong focus on project management, rigs and business development. He is a committed business owner who has successfully completed international drilling campaign projects, refurbishments, upgrades and conversions. His added value is the years spent as rig manager, project manager, classification consultant, technical manager and managing director going through all the challenges first hand. His main focus is a fast turnaround by personal experience. Keeping the organisation lean, creates single lines of contact to cut through red tape and get things done. Just the way he likes it. As consulting managing director for an international coating company he has made his mark as a specialist in offshore and is welcomed by many asset owners.
CONTACT US FOR MORE INFORMATION TODAY
Please fill out the form below and one of our representatives will be in touch with you in the near future.